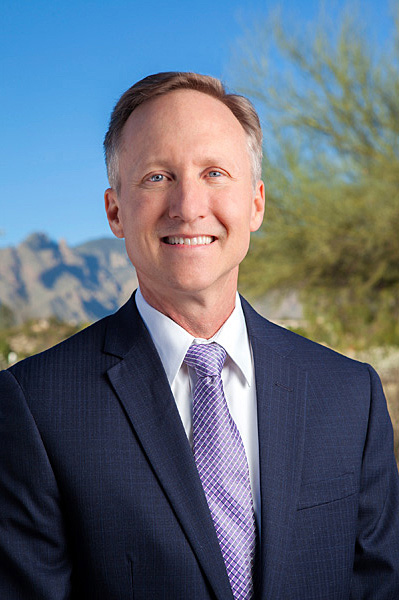 Kenneth Gossler, MD, is a Diplomate of the American Board of Anesthesiology, Fellowship Trained Interventional Pain Specialist and Board Certified in Anesthesiology and Pain Medicine. With more than 27 years of experience as a pain management expert, Dr. Gossler provides care and treatment to patients throughout the greater Tucson community at the Pain Institute of Southern Arizona.  Dr. Gossler, who currently serves as President, was one of the founders of the Pain Institute of Southern Arizona in 2004 and has helped grow the practice throughout Tucson, Green Valley, Safford, and Benson, Arizona.
Dr. Gossler earned his medical doctorate with high honors from the University of Arizona in 1992. He quickly landed an internship with the Tucson Hospitals Medical Education Program, where he honed his medical skills for one year. For the next three years, Dr. Gossler served the University of Arizona as an anesthesiologist resident.
With a strong background in anesthesiology, Dr. Gossler has always been interested in pain management. In 1996, he completed a year-long interventional pain management fellowship at the Mayo Clinic and has been practicing pain management in Tucson, Arizona, since 1997.
Dr. Gossler is highly trained in all aspects of pain management, though he has a special interest in interventional pain management for the treatment of spinal pain. When Dr. Gossler is not treating patients and alleviating their acute and chronic pain, he enjoys spending time with his wife and children at their Tucson, Arizona, home.