GET RELIEF TODAY FROM TUCSON'S MOST TRUSTED PAIN TREATMENT PROVIDERS
New Green Valley Clinic
120 W. Calle De Las Tiendas, Suite 2
Green Valley, AZ
520-318-6035
New Rita Ranch Clinic
Dr. Eric G. Cornidez and Dr. Efrain I. Cubillo are now seeing patients at the new Rita Ranch Clinic.
Rita Ranch Clinic Location
8290 S. Houghton Rd., Suite 150
Tucson, AZ
520-318-6035
Back Pain Solutions: Spinal Cord Stimulation Seminar
Photo of Dr. Efrain Cubillo, Dr. Joseph Christiano and Dr. Eric Cornidez at the Back Pain Solutions: Spinal Cord Stimulation seminar at Carondelet Neurological Institute, St. Joseph's Hospital on Tuesday, September 12th. Click to watch Seminar Video.
Congratulations to Dr. Eric G. Cornidez!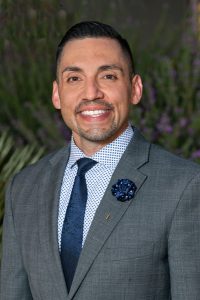 Dr. Cornidez has been selected as the Southern Arizona 2017 40 under 40 Honoree by the Tucson Hispanic Chamber of Commerce . He is being recognized as a young professional who embodies the best in American leadership, showing passion for his work and compassion for his neighbors.
PAIN INSTITUTE OF SOUTHERN ARIZONA
Pain relief is our specialty, you are our concern. At the Pain Institute of Southern Arizona (PISA) we are dedicated to the evaluation, diagnosis, and treatment of pain. Finding the cause and effectively treating your pain is our primary goal. Our physicians will work with you and your primary care doctor to design a treatment plan to decrease your pain and increase your level of function.
Our two fluoroscopy suites allow us to perform procedures in our clinic, so you pay only your office co-pay/deductibles and not a large ASC or Hospital facility fee. This may easily save you a few hundred dollars.
Northwest Clinic: 4582 N. 1st Ave., Suite 170   Tucson, AZ
East Clinic: 4881 E. Grant Rd.,  Suite 101  Tucson, AZ
Rita Ranch Clinic: 8290 S. Houghton Rd., Suite 150  Tucson, AZ
Where does it hurt?
If you have pain or symptoms in a specific area, find a blue pin on the figure to the right closest to the area you'd like to learn more about. When you click on any point, you will be shown several useful resources including the conditions and treatments commonly associated with that area.